Los duendes de estadísticas de WordPress.com han analizado el desempeño de este blog en 2010 y te presentan un resumen de alto nivel de la salud de tu blog: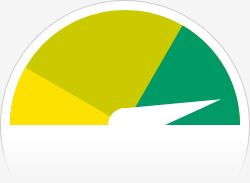 El Blog-Health-o-Meter™ indica: Wow.
Números crujientes
Alrededor de 3 millones de personas visitan el Taj Mahal cada año. Este blog fue visto cerca de 32,000 veces en 2010. Si el blog fuera el Taj Mahal, se necesitarían alrededor de 4 días para visitarlo.
In 2010, there were 15 new posts, growing the total archive of this blog to 77 posts. Subiste 29 imágenes, ocupando un total de 49mb. Eso son alrededor de 2 imágenes por mes.
The busiest day of the year was 23 de abril with 387 views. The most popular post that day was La Diada de Sant Jordi (April 23rd in Catalonia).
¿De dónde vienen?
Los sitios de referencia más populares en 2010 fueran search.conduit.com, facebook.com, google.es, es.wordpress.com y search.babylon.com.
Algunos visitantes buscan tu blog, sobre todo por tren de levitacion magnetica, building, ramen, levitacion magnetica y thomas cook.
Lugares de interés en 2010
Estas son las entradas y páginas con más visitas en 2010.
1
La Diada de Sant Jordi (April 23rd in Catalonia) abril, 2008
11 comentários
2
EQUIPAJE DE MANO enero, 2009
3 comentários
3
EL PUEBLO MÁS FRÍO DEL MUNDO junio, 2008
26 comentários
4
TREN DE LEVITACIÓN MAGNÉTICA febrero, 2009
6 comentários
5
VIAJE A JAPÓN (día 13): Osaka octubre, 2008
4 comentários
Filed under: News/Noticias | Tagged: blog, estadísticas, visitas | 2 Comments »